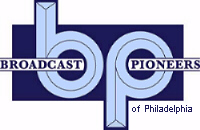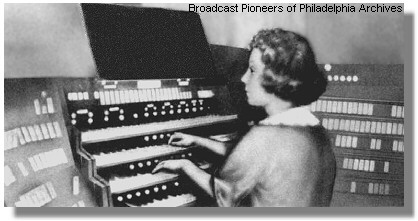 Organist Mary E. Vogt
at the Wanamaker Grand Organ Console
WOO Radio
1922

"Broadcasting the World's Greatest Organ" was WOO Radio. It was the station of the John Wanamaker department store from 1922 until 1928 when they signed off the air for the last time.

Their first day of broadcast was Monday, April 24, 1922. During their time on the air, the station featured the store's grand organ, live from the store. An 1923 issue of "Radio Broadcast" magazine reported that the organ was heard on a WOO broadcast in the state of Massachusetts
Remember at this time, most radio broadcasting facilities were owned by stores who wished to sell radio listening sets. WOO Radio got a "double bubble" from the organ. First, it promoted listening to radio and thus helped sales in radio listening sets. Second, it promoted the store itself by featuring their world famous organ, which had six ivory keyboards and 729 stop controls.
Designed by renowned organ architect George Ashdown Audsley, it was built by the Los Angeles Art Organ Company for the St. Louis World's Fair in 1904. In 1909, John Wanamaker himself purchased the musical instrument. It took over a dozen railroad frieght cars to ship it from St. Louis to Philly.
The organ was first played on Thursday, June 22, 1911, the exact moment when King George of England was being crowned. It's located in the Grand Court of Wanamaker's (now Lord & Taylor) at 13th and Market Streets in Center City Philadelphia. Later that year when President William Taft dedicated the new store, it was played again.
Even though it was already a huge organ, it was deemed not adequate by Wanamaker. He started his own pipe-organ factory on the store's top floor to enlarge the organ and he employed 40 people to do so. He even hired William B. Fleming, the original factory supervisor to oversee the changes. Lavish construction with fantastic workmanship made it into one of the finest organs in the entire world.
Its largest pipe is made out of perfect Oregon Sugar Pine, three inches thick with a length of over 32 feet. Its smallest pipe is just a quarter-inch in length. 8,000 pipes were added by 1917. From 1924 to 1930, an amazing 10,000 pipes were installed, bringing the grand total to 28,500.
Vogt was small physcially and it has been reported that she sometimes used a rolled up newspaper to bop the organ's stops located at the very top. Said to be the "most powerful organ ever built," Mary Vogt was the store's organist from 1917 to 1966, the second in the store's history. She at one time said, "it really did change the character of the store from that of a stereotyped retail mart to an institution with a unique public appeal."
Mary started working at the store when she was only twelve years old (before child labor laws). Twenty years later, Mary E. Vogt, a woman with no formal music training would be selected to be the store's organist. She stayed for 49 years.

From the official archives of the Broadcast Pioneers of Philadelphia
Photo originally donated by Broadcast Pioneers member Al Maslin
Special thanks also go to Broadcast Pioneers member Charlie Higgins
© 2003, Broadcast Pioneers of Philadelphia
All Rights Reserved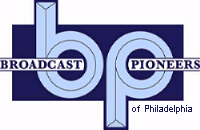 The e-mail address of the Broadcast Pioneers of Philadelphia is pioneers@broadcastpioneers.com