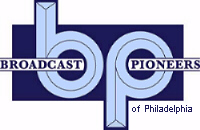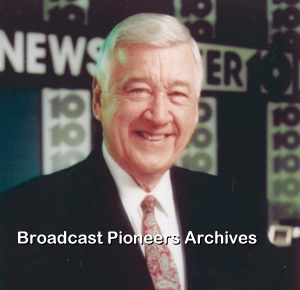 Herb Clarke
WCAU-TV News Set
1995

Herbert Spencer Clarke joined WCAU-TV on Monday, November 24, 1958, and held the record as the longest in a continuous assignment of any television weather reporter in a major American television market. He died on Sunday, January 8, 2012.
Herb was born on Sunday, July 10, 1927, in Eden, North Carolina, the fourth child of William Merritt and Adele Pattillo Clarke. He attended local public schools and was graduated from Draper (now Eden) High School in 1944. Service in the United States Navy followed (it was World War II then) and VJ Day found him assigned to the aircraft carrier USS Hancock in the South Pacific Ocean. That was the beginning of a life-long interest in flight and he held a private pilot's license for many years.
On his return to civilian life in 1946, he attended Pfeiffer University in North Carolina, graduated from there with an Associate in Arts degree in 1947, then entered Bowling Green State University in Ohio. After completing his junior year in college, he returned to North Carolina where he got his first job in broadcasting at WLOE Radio in the town of Leaksville, the first radio station in Rockingham County. "It was only 100 watts---and it took a good breeze at your back for the signal to go five miles, the sort of place where one did everything including sweeping up before cutting off the lights at night," Herb once said. He returned to Bowling Green State University in 1949 for his senior year, was a member of Omicron Delta Kappa and Phi Delta Theta fraternity and managed the college radio station. He graduated in 1950 with a Bachelor of Arts Degree in Journalism. In 1989 he was awarded an honorary Doctorate of Humane Letters from Eastern University in St. Davids, PA.
At right, Broadcast Pioneers member Herb Clarke
"Pass in Review" television program
WTAR-TV, Norfolk, Virginia
1951
Within two months of receiving his degree, he was recalled to active duty in the Navy where he was attached to the Commander, Amphibious Force Atlantic, assigned to Norfolk, Virginia. There, he assisted in setting up and served on the staff of the Supreme Allied Command Atlantic for the North Atlantic Treaty Organization (NATO) and made his first television appearance wearing a Navy uniform in 1951 on WTAR-TV in a weekly, prime-time series called "Pass In Review."
He spent two years on active duty during the Korean conflict and, upon his discharge, went directly to WRVA Radio, the CBS affiliate and 50,000-watt station in Richmond, Virginia with the intention of helping to establish sister station WRVA-TV. "It took three and one-half years from the time I arrived in 1952 until we got the TV station on the air," said Herb. While there, Clarke also served as a reporter and anchor of the early evening newscast on weekdays. In 1957, he became News Director for the station, which at that time did only a 15-minute newscast (ten minutes for news and five minutes for sports and weather). "When you took out the time for the open, close and commercials, we had exactly seven minutes and twenty seconds for news," stated Herb.
In 1955, Herb Clarke married the former Barbara Cawthorne of Lynchburg, Virginia. Their first child, John, was born in June of 1958 and was five months old when the Clarkes moved to Philadelphia and Herb began working for WCAU-TV as the "Atlantic Weatherman" on Monday, November 24, 1958. He replaced Bob Feldman, known on the air as Bob Graham. This was less than three months after CBS took over ownership of the station. In between the time of Herb's hiring and the day he arrived, the weather was temporarily done by Broadcast Pioneers member Bill Bransome.
Television then was much different from what it is now. For example, "the cameras, transmitters and other equipment we used then are museum pieces now," said Herb Clarke. There were also live commercials and it was not unusual for a TV news correspondent to double as an announcer for the commercial, a practice which ended some years ago.
For many years at WCAU-TV, Herb Clarke had just as varied a career as he had in the decade he spent in broadcasting before joining the station. For several years, he covered health and science topics for Channel 10 News, was anchor of the Sunday night News during the '60s and 70s, and worked with the station's team covering the Mummers Parade many years for Channel 10. His coverage of Hurricane Agnes won him the Associated Press State Broadcasters Award for Best News Reporting in 1972, and he wrote, produced and reported numerous special news broadcasts for Channel 10. "When I started doing the weather," he said, "it was with chalk on a blackboard. I thought magic marker and plexiglass were miraculous. Then we went to magnets – then came satellite pictures and computer graphics". When he introduced Super Radar to Channel 10 weather reports in 1982, the station became the first in the Delaware Valley to use a computerized display. He retired from WCAU-TV on December 31, 1997, and for the next six years prepared and delivered daily "Garden Reports" on KWY Newsradio. Here's three scripts of Herb's for those garden reports!
Throughout his television career in the Delaware Valley, Herb Clarke combined an energetic career with a vast schedule of community activities. In addition to numerous personal appearances on behalf of charitable organizations, he served on the Board of Trustees of Presbyterian-University of Pennsylvania Medical Center, as "MC" of fundraising events for the Wills Eye Institute, on the council of the Pennsylvania Horticultural Society, was chair of the Philadelphia Flower Show in 1987-88-89 and was a member of the Men's Garden Club of Philadelphia; was Vice-President of the AFTRA Philadelphia Local and served on the Board of Broadcast Pioneers, which named him "Person of the Year" in 1991. He was a loyal member of the Rotary Club of Ardmore, an elder of the Bryn Mawr Presbyterian Church and on the board of Presby Homes. Fond of poetry, he often went as a representative of the Church's Outreach Committee to read poems to residents at area nursing and retirement facilities. A lover of sailing and fishing, he always enjoyed summer trips with his fishing buddies to Canada, sailing with friends in the British Virgin Islands, and spending time with his family at their 'second home' on Smith Mountain Lake in Virginia.
The Clarkes lived in Haverford for many years until moving to "Beaumont" in 2004. He and his wife of 56 years, Barbara, are the parents of three children: John G. Clarke (Lyn) of Richmond, Virginia; Robert S. Clarke of Durham, NC, and daughter Ann Clarke Million (Ted) also of Durham, and have three grandchildren: Spencer, Madison and Sarah Grace Clarke. He was predeceased by his sister, Jean Clarke Brewer, and two brothers, William and Dr. L. Gordon Clarke.
--------------
SOME COMMENTS
Woods Mattingley, a visitor to our website e-mailed from Thailand:
I was a TV cameraman at WRVA-TV in Richmond from 1956-1959, then moved to WAVY-TV, Norfolk. I found your wonderful website and have since downloaded many old-time camera and studio photos, for memory lane.

While at Channel 12, Richmond, I operated a DuMont camera, but when I moved to WAVY, I graduated to a TK-30 RCA. What a difference!

I was one of Herb Clarke's cameramen; don't know if he would have remembered me, but I recall him as a pro and knew he made the right move to Channel 10, Philadelphia. He wore both newscaster and weatherman caps at Channel 12.

...The Channel 12 studio had a large pair of doors which opened from the studio to the parking lot. One night it began to snow. The director and the weathercaster said to throw open the doors, and we shot the nighttime weather show with snow flakes falling behind the weatherman. It was a first for us.

...I...returned to college. I wish I had stayed in broadcast TV, but the ministry ultimately called. I started an educational New Age ministry in San Jose...and eventually taught in Japan, Vietnam and Thailand, where I now live (retired).

From the official archives of the Broadcast Pioneers of Philadelphia
Photo originally donated by NBC 10
© 2012, Broadcast Pioneers of Philadelphia
All Rights Reserved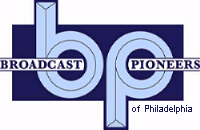 The e-mail address of the Broadcast Pioneers of Philadelphia is pioneers@broadcastpioneers.com