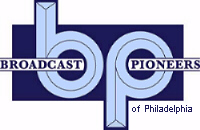 ---------------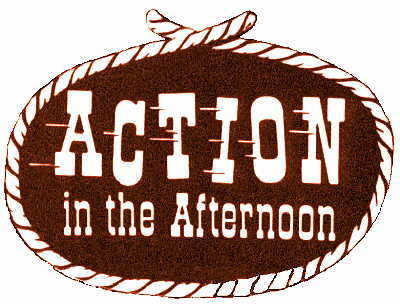 "Action in the Afternoon" logo designed by John Ferlaine
1953

This program was produced live on the back lot of WCAU-TV, Channel 10 in Philadelphia. It's was television's only live daily network western. This was at a time before CBS owned the station. Then, it was owned by the Philadelphia Evening Bulletin newspaper.

The station was on City Line Avenue at Monument Road. It was located in Bala Cynwyd, just over the line that separated Philadelphia from the suburbs. Every once in a while on this western, you would hear a motorcycle drive by or see the top of a truck or see an airliner in the sky. Such was live TV. That area wasn't built up like it is today so you could shoot outdoors and just see trees and bushes in the background.
The area had a natural creek running through the WCAU property . The interior shots were done in the studios and exterior shots outside on the back lot, which was also the parking lot for the station's employees They had built mockups of different western buildings. Since it was low budget, there was only three to five buildings; the saloon, the newspaper (The Huberle Record) and the sheriff's office/jail. A totem pole conceals one of the telephone type. The station leased horses from a riding academy that was in Fairmount Park. The chase scenes were all done live.
The backlot (now sold off and has a modern office building on that spot) was over 300 feet long (think of from home plate to the left field fence) and the horses simply rode off "into the sunset" (literally). Its first airing was February 2, 1953 with its last on January 29, 1954. The show aired live on the network (CBS-TV) for a half-hour, Monday thru Friday. We know that the program had two different time periods. It started out airing from 4 to 4:30 pm. It was on against Kate Smith and Bob Horn's Bandstand.
Beginning on Monday, May 11, 1953, Action in the Afternoon moved to the 3:30 pm. time slot, against "Bandstand" and "Welcome Travelers." (On September 14, 1953 it moved back to 4 pm and stayed there for the remainder of its run.) In an advertisement from June of 1953, WCAU-TV referred to it as "a spectacular experiment in outdoor television. Adventurous as the west! Alive as America! First live western on TV." A review in June of 1953 referred to the show as "...an adventure series of roaring six-shooters and two-fisted brawls. ...one of the most novel TV ideas ever originated...."

It was the same cast each day. It starred Jack Valentine and featured Mary Elaine Watts (she played Red Cotten, the sassy belle of the saloon) and Barry Cassell (shady character Ace Bancroft). The narrator was a fellow named Blake Ritter. Also featured were Sam Kressen as Sheriff Sam Mitchell and Jean Corbett as the lawman's wife, Amy. Jean, during the year that Action in the Afternoon was on the air, she also portrayed "Aunt Molly" on a WCAU-TV cooking and homemakers show, "Home Highlights."
John Zacherle once played the undertaker (Grimy James) on the show. He was an extra on the show and then worked up to co-starring parts. Nate Friedman, fresh out of Temple University, played bit parts. He's now a Cherry Hill, NJ attorney. Just like in the early days of radio, many actors played more than one part, one with a beard and one without. You were two different people. Put a bandanna and you were part of a gang robbing the bank. Who knew? When the station decided to do Shock Theater in 1957, they thought of Zacherle.
In fact, he wore the same costume as Roland that he did for the undertaker. CBS (and later ABC) Sportscaster Jack Whitaker had a bit part. Philadelphia Eagles player (from 1948 to 1951) Walter "Piggy" Barnes had a recurring role. Director Bill Bode said that Piggy was "huge, and we used him because he could fight...because we had people fighting all the time." Initially, he played bad guys but once they found out he could act, he became a good guy. Barnes, who died in 1998, played in other westerns and shared the credits with Clint Eastwood, among others. If the show's producer didn't like the acting job, the next day the script was re-written and the character was shot and killed.

The star of the show was Jack Valentine. An article about Jack once stated: Jack Valentine can do almost anything. His talents can best be summed up by saying that he's an entertainer's entertainer. Valentine was born in our Nation's Capital, Washington, D.C., and was raised in New England, Boston mainly. But he found his way to Philly via Forth Worth, Texas. His idols were "The Sons of the Pioneers." It was in Boston where Jack first broke into broadcasting. He sang country western songs on a local radio station.
From there, he headed West, but got only as far as Cincinnati. In this Ohio city, he was also a radio singing sensation and had a night club act. In that town, he got his first experience in television, but was quickly hustled away by the United States Army. Three years later, he was performing a country night club act in Forth Worth when Stan Lee Broza's father- in-law saw him. He was hired by the station as a staffer (doing whatever needed to be done). He replaced Ed McMahon who was in the U.S. Marine Corp serving in the Korean Theater. Some people may remember Jack from the Strictly to the Girls show where he served as MC. He was also the host of Shop and Sing. However, he is best known for his work on Action in the Afternoon. After the show was cancelled by CBS-TV, Jack got hosting duties of a daily film strip of old shorts that ran in the 5 pm time period.
He also was the star of "Valentine's Day" which aired Tuesdays from 3 pm until 3:30. A couple years later in 1958, he hosted what was billed as a "live western" show. It was local and aired in the time slot vacated by "The Big Top," Saturdays at noon. While doing all this, Jack also performed western tunes in local area night clubs. He also cut several records with the Tommy Ferguson Trio (of Action in the Afternoon fame) backing him up. Jack was married in 1941 and until 1954, he and his wife lived in a trailer. That year, they purchased their first real (non-mobile) home, in the new housing development in Pennsylvania called "Levittown."

Ace Bancroft was portrayed by WCAU-TV staffer, W. Barry Cassell. Life was very confusing to Barry's kids. They knew their dad as a wonderful father. How can such a great dad be so bad on television? Once in a while, Barry, who did TV news on WCAU-TV on the weekends, came home dressed as Ace, along with the six gun shooters (they were only props.) During these days, W. Barry the third (age 3) and John Winthrop Cassell (age 5) had a field day. Cassell was also the off-stage, authoritative announcer voice on "What in the World," which came out of WCAU-TV and also aired on CBS-TV, Saturdays at 6:30 pm. He was also featured on "Pet Shop" (Sundays at 2:30 pm). He did many of the commercials on Willie the Worm." There had been times where Cassell did the TV news dressed in his Ace Bancroft costume, at least from the waist down. Barry said in 1953, "I take catnips. I can sleep through anything and feel fresh after a short rest."

Working on Action in the Afternoon was very strenuous, especially for Cassell. Many times, Barry had a fist-fight scene on the show, and had to immediately dash off into a different set to deliver the spot announcement. Sometimes, he appeared to be out of breath and in reality, he was. Barry once said that with his busy schedule, he only saw his kids at breakfast. However, it wouldn't trade his life for anything, he stated in 1953. He originally wanted to be a doctor but by age 16, the acting life had taken over. At 21, he became a radio announcer, had played in summer stock and, at one time, had his own stock company. He had also appeared in operas and musicals.

The Copper Cup Saloon was the best known watering hole in town. The false-front Main Street also had a Wells Fargo office. It blew down and had to quickly be rebuilt just before the first broadcast. There also was a blacksmith's stable and a totem pole, which in reality was the bottom part of a post that held the television lights. The small creek running through the channel 10 lot would be dammed up when they wanted to have water fights. Charlie Vanda, the President of WCAU created the show. He was forever going to New York to pitch local WCAU shows to the network.
Willie the Worm and the Big Top were two of the local shows that received airtime on the CBS-TV network. At one point, WCAU fed the network 12 programs a week (5 daily shows of Action in the Afternoon). One day he was there pitching more shows and they didn't like any of them. They asked "What else have you got?" He didn't have anything so on the spot he came up with this western idea in a town called Huberle, Montana and the time frame was 1890. The town's name was made up from CBS executives Hubbell Robinson and Harry Omerle.
In fact, on the very first show, Barry Cassell in the role of Ace Bancroft, sets the stage even before the opening credits. He tells you that it's February 14, 1890 "in the brand new state of Montana." Montana was admitted to the union just 98 days before on Friday, November 8, 1889. This sets the scene.
WCAU had only a few weeks to get a pilot together with a budget under $7,000. And that was for five shows. Days began at 8 am and usually lasted until midnight with many rewrites, rehearsals and planning for the next week's shows. It could take 60 seconds to go from the exterior shots to interior action. To fill the time, sometimes the Tommy Ferguson Trio would play western songs. Bill Bode who directed the show (at the tender age of 27) and wrote some of it, once said that he simply rewrote Macbeth and it worked fine. He said, "Great Plot."
Bode said that for the first half of the show's run, they really weren't that good but they were terrific for the second half of the season. For most of its run, the show had four writers, each writing a week's worth of programming. Then the next writer would do the next week. Sometimes changes were done shortly before airtime and a few times while the show was live on the air. Hugh Best who was part of the crew said that the show was about Violence. It had drownings, hangings, shootings, burnings, tramplings, etc. It was an aptly titled show.

The mikes were hidden all over the place. They were in different hitching posts, on buildings, tree stumps and in rocks. You had to go over to one of these places to do a scene. If a mike went dead, you had to move where you were doing the scene in order to have a working mike pick you up. One time, there was a horrible sound heard over the air. No one could figure out what it was until the camera panned and showed a horse trying to eat the microphone. By the way, the Theme for the show was Aaron Copeland's "Billy the Kid."

Once they did a hanging scene and something went wrong. Jack Valentine's horse kicked up a fuss and freaked out the horse the "hangee" was sitting on. The horse ran away and the actor was almost really hanged. The director had to cut away to another shot and the crew had to rush out and cut him down. Then there was the instance where Sam Kressen (the sheriff) was supposed to fall into quicksand. However, it was so well hidden that Sam never found it. Channel 10 had a creek running right through its property and the quicksand was supposed to be right next to it.

Broadcast Pioneers member and long-time tech at WCAU, Charlie Higgins forwarded us this e-mail from Bill Bode, one of the directors on Action in the Afternoon...
Creighton Stewart (who did FOR WOMEN ONLY on WCAU Radio)...was also on ACTION IN THE AFTERNOON for a while, as Banker Grimes. On Radio he had a mellifluous voice, smooth with British accent. Problem was, he had a prune-lined face, wrinkles all over. When radio listeners saw him on TV, all hell broke loose in the mail. (WCAU) Radio asked us to get rid of Banker Grimes, so we shot him. His "death" (I am glad to say) was on John Ullrich's (another WCAU director) week, not mine. In one of the classic "moments" on Action (in the Afternoon), Creighton didn't take the AD's cue to drop dead. He was inside. The Shooters were outside. So they had to quick cue the outside robbers to shoot again. Finally Creighton took his cue and dropped dead. Ahhh, Live TV. Creighton and his wife ultimately retired, moved to Arizona, hated it, moved to Florida. He developed emphysema (smoked like a chimney), died of same....
Each week, there was a new story. It took five half-hour episodes to complete the action. The program had four writers, each writing a week at a time. Later, we received this e-mail directly from Bill Bode:
...Got to see the two half hour kines (kinescopes) I gave to the Museum (Broadcasting Museum of Radio & Television in NYC), but learned that they are not available "to the general public" because someone has not signed off on releases. I'll try to track down who hasn't signed off and get clearance so the shows can become available. The two at the Museum were weeks directed by John Ullrich (We alternated weeks as director).... Jimmy (Hirschfeld, who was hired as Bode's assistant right after graduating from college) and I are the lone survivors now of the Action (in the Afternoon) production staff. (Well, Dick Lester is still going strong, but he's in England.) John Ullrich is gone. His Associate Director, Howie Reifsnyder is gone. My mail to our Exec Producer Les Urbach came back undelivered...."
Howie Reifsnyder went on to a long career with CBS Sports. He laos had a play off and then on Broadway, BOYS IN THE TRUCK. It was supposed to be loosely on experiences by another TV10 grad at CBS sports. Jim Hirschfeld went on much success with Captain Kangaroo. Howie was Ullrich's AD and Jim was Bode's AD.

Dick Lester was the show's Music Director. (He also selected all the music for John Zacherle's Shock Theater for WCAU-TV.

Bode once said that Dick had to select music to not just fit the emotion of the scene, but pick melodies that would cover the noise from buses, trucks and airplanes. Dick is better known as Richard Lester, director of two Beatles movies and other critically acclaimed motion pictures.

Bill Bode e-mails:
...Only comment I might add is that we used the area as a parking lot both before and after ACTION. The existing parking lot was simply covered with soil to make it Huberle....
One of the oddest events occurred off camera. A runaway stagecoach got moving and rolled off the set and down the hill, smashing into WCAU-TV Production Manager's Frank Fisher's car (parked in the parking lot). Try to explain that to your insurance agent. That same week, two heifers broke out of their pens and were running between the cars.

In April of 1953, the following sign was found on the door to the WCAU-TV cafeteria, "To prevent the spread of typhoid fever, this place will be closed until further notice. Sam Mitchell, Sheriff." The sign was "borrowed" from the set of "Action in the Afternoon." The station's eatery resembled a Hollywood commissary where ten gallon hats, bonnets and boots sit side by side with groups of city slickers.

It was all live and all very new. Remember, commercial television was only a few years old.

A Visitor to the Broadcast Pioneers website, Sheldon Kenin e-mailed:
It is also interesting to note that Sam Kressen worked in a jewelry store prior to his stint on Action in the Afternoon. My parents bought many things from him and were sorry that he became an actor.
Fred O'Neill, who was a Director at WCAU-TV for many years, e-mailed:
Let's not forget the unforgettable John Ullrich, who was the original TV director, and Les Urbach, the veteran from Hollywood and senior Director who gave each performance his finishing touch before it aired.
Ullrich passed away shortly after Action in the Afternoon went off the air.

In an electronic communication sent to this site, H. M. Boggs e-mailed:
I have been searching for years for information about a live western broadcast in the 50s. Until today, I was never sure whether the program existed or was a figment of my fertile imagination.... Information about "Action in the Afternoon"...led me to your website. I've a question about "Action in the Afternoon...." During the opening of the program, while Aaron Copeland's "Billy the Kid" was playing, did the actors stand as if in "freeze motion" until the intro was finished at which time they would begin moving on camera as the day's story began?
Bill Bode (one of the show's directors) e-mailed a reply:
The opening of ACTION was a "freeze" with the live cast in frozen positions.... (When) the Billy the Kid music was over, plus Barry Cassell's voice introing the show, there was then a gunshot which set everything in motion... and started the people moving. Then we added a stage coach and, as I recall, a buckboard, riding thru. It was a complicated opening. The show was live and we superimposed the titles over the action.... The opening was so complicated (Remember we were live and supering white-on-black cardboard sheets over live action) that I had to do the opening for the second week (which John Ullrich directed) until he became accustomed to the rapid-paced calls required (the number of camera changes and card changes). At that time, directors also punched their own buttons (as opposed to later--and now--when technicians punch buttons or moved other equipment on the director's call.) ...Hope this info answers your question.
Norman Garfield, an actor on "Action" e-mailed:
I read with great interest your fine description of "ACTION IN THE AFTERNOON" which was the first and only all-live western of national television. I remember it well for I played the featured role of BEN JOHNSON, THE BLACKSMITH on every one of the 250 segments. I noticed you listed the blacksmith was "Benjamin Johns." Never was Ben Johnson called Benjamin and the conspicuous sign on the blacksmith's shop READ: BEN JOHNSON, BLACKSMITH.

Your article implies that other "ACTION" performers are no longer alive. (Actually, it doesn't.) If that's the case, I better tell my wife (since 1952), our three children, and our three beautiful, talented, and intelligent grandchildren. I should also note that, during the winter months, we would rehearse a scene outdoor and it was cold. I mean COLD. On air-time (and it was an all-live show) when Jack Valentine and I started the rehearsed scene, snow began to fall. And fall. And fall. We still did the scene as flakes would just about cover us. Subsequent phone calls from different parts of the country praised our professionalism in the snow. Some Philadelphia residents called in and commenting, "I didn't know it was snowing in Philly until I watched your program!"

There were other happenings over which we had no control. Horses could be very moody. Valentine and I were getting ready to rush out of Huberle to head-off some stagecoach bandits. We mounted our horses, I rode off at a fast pace. Jack Valentine's horse wouldn't budge. He prodded the horse every which way but to no avail. Jack, in a frantic moment, created his own line; a choice ad lib, "Ben,I'll catch up with ya!" Fortunately, Director Jim Hirschfeld punched in the camera that followed Ben racing out of town.

"Action In The Afternoon" was an experience none of us, lucky enough to have been involved 5-days a week for 52 weeks, will ever forget the experience. The show truly separated the men from the boys. We got our scripts the day before, memorized the lines and cues, and had to be ready for rehearsal on set the next morning at 0800. Mornings were set for blocking, one run through, then a "dry run" with cameras. A short break, and then air time. Not only were local (Philadelphia area) actors hired but occasionally a few from New York, Chicago, and Los Angeles.
Tony Verna, a tong-time producer/director at WCAU-TV e-mailed:
First Action show started with a still photo of a dead gunslinger, a close-up of an unshaven Jack Dolph who went on to be Commissioner of the ABA (American Basketball Association), among other things. Jack was a producer/director at WCAU, then Assistant General Manager and transitional GM as (Charlie) Vanda was let go, while we awaited take over by CBS. Jack went to CBS Sports as an exec. then I followed, then Howard Reifsnyder, then Jack Whitaker and Bill Fitts. Dolph was a standup guy. the best. Another AD on Action was Ted Devlin. ...I was close to Jack Valentine and thought the world of him. I directed his Valentine's Day and his goodbye days on TK Ranch.
Broadcast Pioneers member R. Alan Campbell e-mailed:
Blake Ritter...and I worked together at WPBS. ...He was radio news director. He worked out of the Bulletin newspaper offices at a special studio at 30th Street and seldom if ever got to the Roxborough studios under the tower where Pat Landon, John Trent, Jack Pyle did the music chores. I worked weekday evenings. Must have been late 1960's.
In 1958, the Philadelphia Evening Bulletin sold WCAU AM, FM and TV to CBS. Then a couple years later, the paper applied for and received a construction permit for a new FM station. It came on the air in 1961 and was called WPBS (We're the Philadelphia Bulletin Station). It was at 98.9 on the FM dial with studios at 440 Domino Lane. That station was later sold and is now WUSL-FM (Power 99). By the way, Alan said that he believes that Blake was a booth announcer for the WCAU Stations at the time of their sale to CBS in 1958.

Charlie Higgins again e-mailed:
"Matty," now deceased, was the nickname we gave Bob Matthiessen one of our Techs hired soon after the end of WWII. At the time of Big Top and Action (in the Afternoon) he was what was known as the "Crew Chief" for Crew #3 and as such was in charge of 2 or more cameramen, the audio man, the boom man and himself who was in reality the videoman for the crew. When the Union attained jurisdiction over the switcher in 1957 many of the Crew Chiefs became Technical Directors instead of remaining as the videoman. Matty was a great boss to have. I worked on his crew when I first went over to TV from radio and also on Crew #2 for Irv Hartman another early hire after WWII for the beginning TV business.
Here's an e-mail sent to Charlie from Matty's son, Robert E. Matthiessen:
I'm Matty's son, Bob. While cruising the web the other day, I chanced upon the Broadcast Pioneers of Philadelphia (website).... This led me to the article on "Action in the Afternoon." I mentioned this to my mother since I thought she would enjoy it. Well, she really liked it, lots of good memories.... Anyway, one more piece of trivia concerning Action in the Afternoon. Part of Huberle ended up in our front lawn in Collingswood (New Jersey.) Sometime after the demise of the show, Matty started bringing home the topsoil that made up Huberle mountain in the back of his station wagon, one ash can at a time . It had to be 1958 or later since the car was a 58 Chevy. I, as conscripted labor, had the privilege of raking out the dirt each weekend for a good part of the summer.
Tom Murphy, a visitor to our website e-mailed:
Sometimes after school, I would ride my bike by (WCAU-TV) and watch the show. I remember one time when it snowed, the buckboard was replaced by a sleigh.
Bob Morton, a visitor to our website says:
I agree with a comment ...that Dolph was a "standup guy." I knew him in the early 50's when I worked at WCAU-TV as traffic manager. I did not have anything to do with "Action in the Afternoon" other then some scheduling but I got a kick out of seeing a lot of names I worked with fifty years ago. I left there (at) the end of 1954 and went to New York to work in advertising. That was a great station (WCAU-TV) and produced a lot of successful people.
Alan DeLand, a visitor to our website e-mailed:
As a 10-year old I would race home from school in Connecticut to catch the latest episode of a Western aired live from remote Montana. How disappointing upon finding your website today to learn now that "Action in the Afternoon" was really broadcast from a Philadelphia back lot! The show made a big impression on me. For years I've asked acquaintances if they remember it: none has.
Bill Yerkes, a visitor to our website e-mailed:
Does anyone remember "Kid West" on WCAU? It was a children's version of "Action in the Afternoon" using kids as actors. After rehearsing for what seemed like years it finally aired one time on December 29, 1959. It was shown locally and sent closed circuit to network executives in New York. They didn't buy it and that was it.
There was a western kid's show called "Sheriff Smith," a local program here in Philadelphia that featured several people from the "Action in the Afternoon" series. It is mentioned in Pete Boyle's Bio.
Mort Chavenson, who worked in the graphics department of WCAU-TV when "Action in the Afternoon" was on the air e-mailed:
As usual, the artists who contributed to the telecasts never get the credit that we deserved. I became a member of Channel 10 in April 1951. I retired from 'CAU in April of 1993 after 42 years. We artists helped to contribute to the look and appearance of the program. As a matter of fact, the logo that heads the article (seen above) is one of the images that the art department contributed. All of the credits before and after the show were created by hand in our art studio.

John T. Whitaker was the lettering man for the credits. All of the auxiliary matters such as posters signs were created by me, Mort Chavenson and John Ferlaine, the Art Director. For the entire year of production of "Action" we were the uncredited talents that were part of the entire success of the program. It's now time to correct that omission and to include the above credits in the "Action" saga.

By the way, as one of my own personal delights while working at 'CAU, I drew many "Caricatures" of guests as well as on the air and other employees. ...I was the designated artist for the farewell gestures.

The Logo for "Action" was designed by John Ferlaine who was the art director. We all participated in most of the design and graphic elements on this show and of course other art oriented material.
Mel Wolfe, a visitor to our website e-mailed:
In 1953 I was hired as an assistant to the set designer for "Action In The Afternoon," who also doubled as an art director for WCAU. His name was J. Ozozg. I had a full time job in the Kensington area of Philadelphia and would take the elevated train to the end of the line, the 69th Street Station, and then a bus to WCAU.

As some people were leaving work another part-timer, a handy wood worker/carpenter and myself were given instructions for work to be done. I had been hired because of my background in disply art and commercial art. Mainly I worked on the sets for "Action In The Afternoon," and any other jobs of the same type that needed doing around the WCAU studios.

Being in my early 20's at the time, this was an interesting assignment. I guess you could say I literally got "in on the ground floor."

You can imagine my surprise when my wife turned up the website from Broadcaster Pioneers of Philadelphia on her computer here in North Yorkshire, UK, where we have been retired for the past 20 years.

By coincidence, in reading your website, my wife discovered that one of the performers on the show, Norm Garfield, had been her neighbor during her childhood in Philadelphia.
Bill Bode, the director of Action in the Afternoon wrote for us his memories of the show. He also contacted many of the people who worked on the program and gathered thoughts and facts from them.
Maria Gonzalez, a visitor to our website, emailed:
I didn't think anybody remembered or knew about this cowboy serial. I wasn't sure back then if it was live or where it came (from) but I do remember that when it rained or snowed on the show the weather was the same outside of my house.
The Broadcast Pioneers of Philadelphia has in its archives at least 70 scripts from "Action in the Afternoon." These are NOT duplicates, but the original script used on the show.
The first week's scripts!
(Monday, February 2, 1953 to Friday, February 6, 1953)
John Cassell, Barry's son, e-mailed:
It was a pioneer effort to be sure, with the live action in "Huberle, Montana" often augmented by the roar of trucks struggling up City Line Avenue, occasionally there were vapor trails in the sky.

I am Barry Cassell's oldest son and every now and then was treated with being on the set. great fun at WCAU in those days. There was a sense they were part of something that would revolutionize American entertainment.


----------------------
To the Action in the Afternoon Photo Section
From the official archives of the Broadcast Pioneers of Philadelphia
Text researched by Broadcast Pioneers member Gerry Wilkinson
Action in the Afternoon logo from a 1953 CBS-TV promotion booklet
Promotion booklet courtesy of Bill Bode, Director of the program
© 2009, Broadcast Pioneers of Philadelphia
All Rights Reserved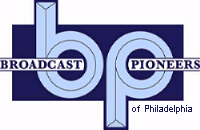 The e-mail address of the Broadcast Pioneers of Philadelphia is pioneers@broadcastpioneers.com